CyberSec4Europe summer schools 1
Lafuente, A. L.; Schlichtkrull, A.; Rannenberg, K.; Cuellar, J.; Lopez, J.; Gago, C. F.; Krenn, S.; Matyas, V.; Vykopal, J.; Pape, S. and Goodman, D.
Technical Report Deliverable 9.7,
CyberSec4Europe
, 2020.
Abstract
Task 9.3 'Spreading of excellence' of the CyberSec4Europe project has as one of its main goals the dissemination of project results through several channels. This deliverable presents one of the key set of activities carried out to contribute to achieving this goal, in particular the dissemination among the new generations of researchers and professionals through summer schools. This deliverable provides a detailed overview of the summer schools that CyberSec4Europe partners used to disseminate about the project and its results in the first period of the project.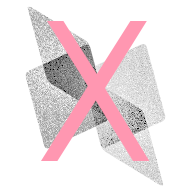 Bibtex
@TechReport{CS4E20D9.7,
  author      = {Alberto Lluch Lafuente and Anders Schlichtkrull and Kai Rannenberg and Jorge Cuellar and Javier Lopez and Carmen Fernandez Gago and Stephan Krenn and Vaclav Matyas and Jan Vykopal and Sebastian Pape and David Goodman},
  title       = {CyberSec4Europe summer schools 1},
  institution = {CyberSec4Europe},
  year        = {2020},
  number      = {Deliverable 9.7},
  month       = {07},
  doi         = {X},
  keywords    = {CS4E, privacy, security},
  url         = {https://cybersec4europe.eu/wp-content/uploads/2020/03/D10.1-Clustering-results-and-SU-ICT-03-project-CONCERTATION-conference-year-1.pdf},
}
PDF