Report on the RS3 Topic Workshop "Security Properties in Software Engineering"
Ochoa, M.; Pape, S.; Ruhroth, T.; Sprick, B.; Stenzel, K. and Sudbrock, H.
Technical Report,
Universitätsbibliothek der Universität Augsburg
, Universitätsstr. 22, 86159 Augsburg, 2012.
Abstract
This report is a compilation of results from the two workshops as well as discussions from the RS 3 annual meeting held at Karlsruhe Institute of Technology in September 2011. It includes approaches to formally model security requirements of a reviewing system; approaches to formally model confidentiality and integrity requirements for mobile applications; lessons learned, and a categorized collection of informal security requirements.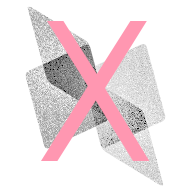 Bibtex
@Report{OPRSSS12tr,
  author      = {Martin Ochoa and Sebastian Pape and Thomas Ruhroth and Barbara Sprick and Kurt Stenzel and Henning Sudbrock},
  title       = {Report on the RS3 Topic Workshop "Security Properties in Software Engineering"},
  year        = {2012},
  address     = {Universit\"atsstr. 22, 86159 Augsburg},
  doi         = {X},
  institution = {Universit\"atsbibliothek der Universit\"at Augsburg},
  keywords    = {MoDelSec, security, software engineering},
  language    = {eng},
  url         = {https://opus.bibliothek.uni-augsburg.de/volltexte/2012/1865/},
}
PDF