Short CV
Sebastian Pape is a senior researcher working at the Chair of Mobile Business & Multilateral Security at Goethe University Frankfurt and (co-)founder of the
Social Engineering Academy
. He successfully completed diplomas in mathematics (Dipl.-Math.) and computer science (Dipl.-Inform.) at Darmstadt University of Technology and holds a doctoral degree (Dr. rer. nat.) from the University of Kassel. From 2005 to 2011, he worked as research and teaching assistant at the Database Group (lead by Prof. Dr. Lutz Wegner) of the Department of Electrical Engineering and Computer Science of the University of Kassel. From 2011 to 2015, he was a senior researcher and teaching assistant at the Software Engineering for Critical Systems Group (lead by Prof. Dr. Jan Jürjens) of the Department of Computer Science Department of TU Dortmund University. From October 2014 to January 2015, he also was a visiting researcher (of Prof. Dr. Fabio Massacci) at the security group of the Department of Information Engineering and Computer Science of University of Trento. From October 2018 to August 2019 he was standing in as a professor for business informatics at Regensburg University. Lists of my
publications
,
given talks
,
projects I have been involved
, teaching activities and further scientific activities can be found on dedicated pages.
News
Research Interests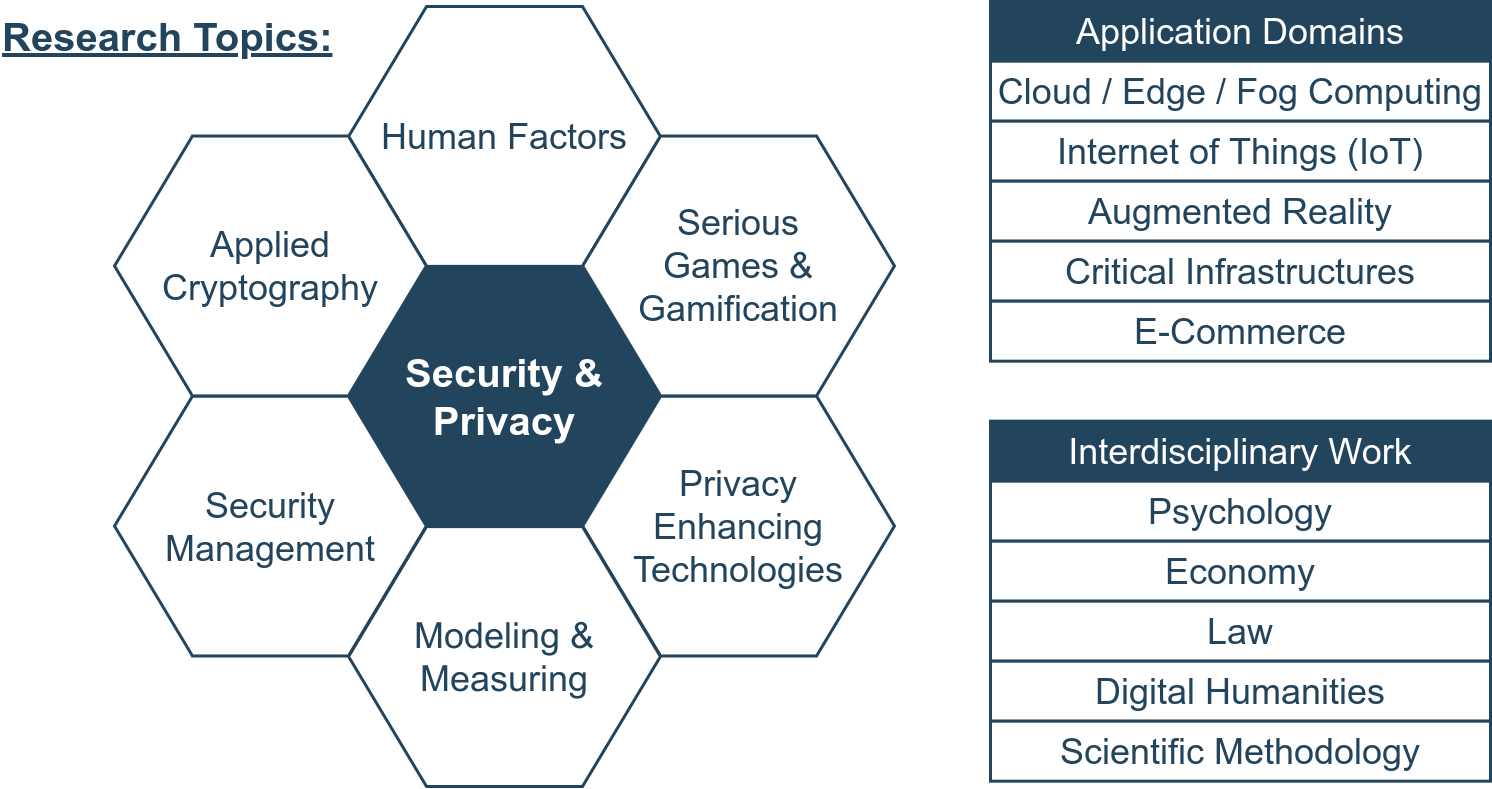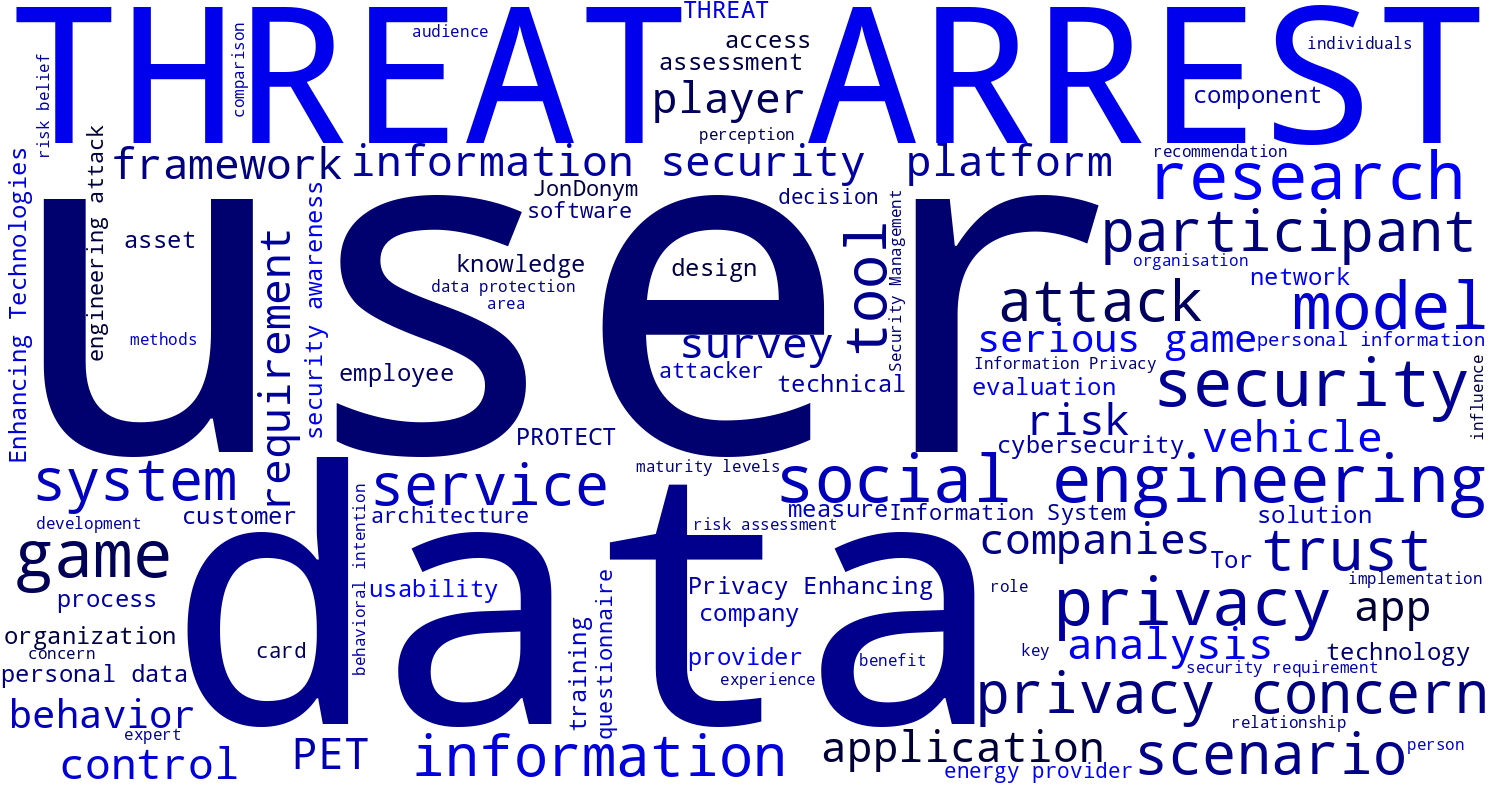 My current research focus is in the area of security and privacy with a particular interest in a holistic view on the examined systems. In particular, my research interests include, but are not limited to (naturally there will be an overlap between some of the topics):
Usability and Human behavior
It is important to design usable systems since otherwise improved security or privacy features won't be accepted by the users. On the other hand, usability is not the only factor deciding if a user accepts a certain system. I investigate how much certain factors influence the users' acceptance of privacy enhancing technologies and security measures.
Serious Games and Gamification
I aim to enable users to detect and defend social engineering attacks and privacy violations, to regard security considerations and to understand privacy implications. For that purpose, I develop and evaluate Serious Games and gamify processes and systems to improve user engagement and productivity.
Privacy-Enhancing Technologies
I investigate the development of secure and privacy-friendly architectures and practical solutions, such as anonymous e-commerce or the application of privacy patterns within fog and cloud computing environments. In particular, one of the re-occurring challenges is to make use of Privacy-Enhancing Technologies without degrading performance or usability.
Modeling & Measuring Privacy and Security
Security Management
Applied Crytography
I am also interested in applied cryptography for security and privacy purposes and the development of (crytographic) attacker models to get further insights about the chances of attackers to successfully break crytographic systems.

Selected Publications