Challenges in Detecting Privacy Revealing Information in Unstructured Text
Tesfay, W. B.; Serna, J. and Pape, S.
In Workshop on Society, Privacy and the Semantic Web - Policy and Technology PrivOn 2016 at the International Semantic Web Conference (ISWC) 2016
, Kobe, Japan, 2016.
Abstract
This paper discusses the challenges in detecting privacy revealing information using ontologies, natural language processing and machine learning techniques. It reviews current definitions, and sketches problem levels towards identifying the main open challenges. Furthermore, it elicits that the current notion of personally identifiable information lacks robustness to be used in varying contexts and user perceptions, and shows the need to additionally consider privacy sensitive information.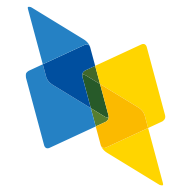 Bibtex
@InProceedings{TSP16privon,
  author    = {Welderufael B. Tesfay and Jetzabel Serna and Sebastian Pape},
  title     = {Challenges in Detecting Privacy Revealing Information in Unstructured Text},
  booktitle = {Workshop on Society, Privacy and the Semantic Web - Policy and Technology PrivOn 2016 at the International Semantic Web Conference (ISWC) 2016},
  year      = {2016},
  address   = {Kobe, Japan},
  month     = {10},
  doi       = {X},
  keywords  = {privacy},
  url       = {https://ceur-ws.org/Vol-1750/paper-05.pdf},
}
PDF